Curator's Statement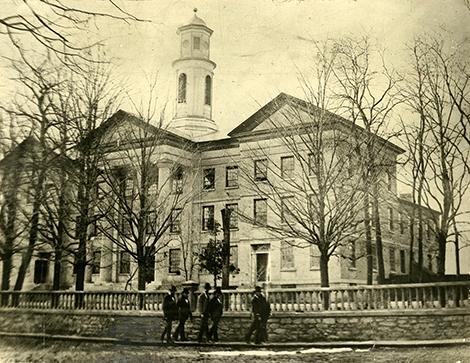 Dominion of the North: Literary & Print Culture in Canada is a celebration of prominent poets, authors, and historians. It comprises one hundred monographs, organized topically into eight collections. The monographs are drawn from the Canadiana collection of rare books, pamphlets, and periodicals. The collection is particularly strong in nineteenth and twentieth-century literature, poetry, and drama, mostly composed in English.
The physical exhibition is available at the Front Foyer and the Reading Room of the E.J. Pratt Library from October 5 to December 12, 2017.
Scope of the Canadiana Collection
The collection consists of numerous first and early editions of Canadian historical, literary, and poetic classics: Lucy Maud Montgomery's Anne of Avonlea (L.C. Page & Company, 1909), John McCrae's In Flanders Fields: And Other Poems (with a preface by Sir Andrew Macphail; William Briggs, 1919), W.O. Mitchell's Who Has Seen the Wind (Macmillan Company of Canada, 1947), and Donald Creighton's Dominion of the North: A History of Canada (Houghton Mifflin Company, 1944), among other prominent titles.
History of the Collection
In 1898, Charles Canniff James (1863–1916), an alumnus of Victoria College, book collector, academic, distinguished civil servant, and an authority on Canadian history and literature, presented a collection of approximately four hundred volumes and pamphlets of Canadian literature to Victoria University Library. Until 1910, the library was located in the Alumni Hall on the main floor of Victoria College. James was a strong supporter of the library, and he also donated the Alfred Tennyson collection.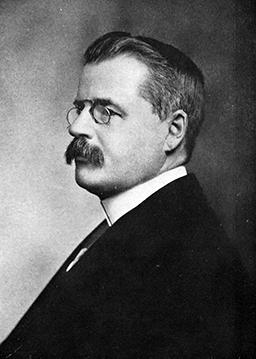 Toronto publisher William Briggs issued an inventory of the collection, compiled by James, as A Bibliography of Canadian Poetry in English, in 1899.
Professor and Librarian Francis Louis Barber (1877–1945) presided over the opening ceremony for the C.C. Memorial Room, unveiled on February 3, 1926, on the second floor of the Birge–Carnegie Library. The collection was shelved and available for consultations in the Room.
The collection was considerably enlarged in 1965 by Professor Paul A.W. Wallace with many valuable additions, such as George M. Wrong's The Federation of Canada, 1867–1917 (Oxford University Press, 1917), Mazo de la Roche's Jalna (Little, Brown, and Company, 1927), and Earle Birney's David and Other Poems (Ryerson Press, 1942), among other titles.
Other notable additions to the collection were made by William Perkins Bull (1870–1948), Professor John Daniel Robins (1884–1952), book editor Lorne Pierce (1890–1961), and librarian David Sinclair (1942–1974). Most notably, numerous generations of Victoria University librarians have catalogued, preserved, expanded and cared for the collection.
Canadian Culture & Victoria University
The exploration of the role of Methodism and Victoria College in the shaping of Canadian literary and historic tradition is one of the major concerns of the exhibition. Victoria University was founded as Upper Canada Academy in 1836, a Methodist secondary school located in the town of Cobourg, Ontario. As Reformists, the Canadian Methodists professed that liberal education had both social and spiritual value and thus it should be open to all individuals, regardless of one's social standing, religion, and political affiliation. They were critical of both secular and religious intervention in the provision of education.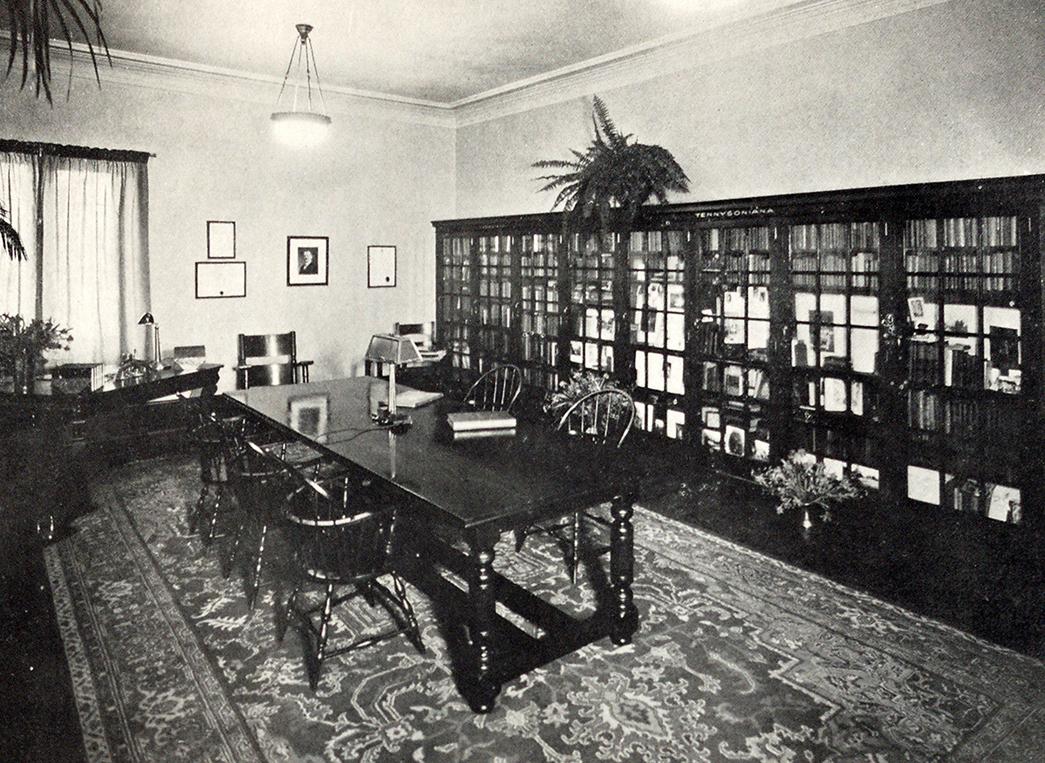 The founding principles were enshrined in the curriculum of the Upper Canada Academy, which dictated that the school should be a literary institution, "with a religious character yet not sectarian, liberals in its views yet not radical, maintaining the highest academic standards yet not exclusively confined to any type of education." In its institutional character and educational objectives, Victoria aligned with emerging democratic values, according to historian C.B. Sissons (1879–1965).
Progressive attitudes toward higher education and the humanistic, literary curriculum continued to indirectly exhort influence on the intellectual life of the college when Victoria federated with the University of Toronto in 1892. The intellectual and creative atmosphere, sustained by Pelham Edgar, E.J. Pratt, and Northrop Frye (among other Victoria scholars), contributed to the flourishing of scholarship, literature, and poetry by Victoria alumni and professors (and other intellectuals affiliated with the college), with significant and influential contributions to Canadian culture, history, and heritage.
Selection Criteria for the Inclusion of Materials in the Exhibition
The scope of the exhibition is determined by the range of materials that are available in the Canadiana collection. The project was shaped by local considerations: our special and rare book collections and the institutional history of Victoria. My goal as a bibliographer and curator was to achieve an accurate representation of the Canadian poetic and literary canon, augmented by important works of non-fiction, including biographies, historical narratives, and political treatises.
Considerations were also given with regard to the range of experiences portrayed in Canadian poetry, history, and literature. As discussed by J.L. Granatstein, the study of history serves educational and public purpose, and historians ought to equally consider national and social history in their scholarship. Thus, books on national history (such as Donald G. Creighton's Dominion of the North) are presented alongside and social history (Women of Canada) to achieve a balanced bibliographical approach to the development of Canadian culture. As many titles in the Canadiana collections are fragile, I decided to exclude them to ensure their long-term preservation.
Books were also selected based on the potential for appreciation as beautiful objects, not only as containers for canonical texts. Visitors are encouraged to browse the Canadian classics on display and to explore other titles, some obscure and others unique. Provisions were also made to select monographs published by both major and small Canadian publishers, especially Ryerson Press, a trade publishing division of the Methodist Book and Publishing House.
Exhibition Design
The theme of the exhibition was inspired by mid-twentieth century Canadian book design, and our intention was to reproduce the look and feel of monographs from the time period. Consulting Robert Bringhurst's The Surface of Meaning: Books and Book Design in Canada (CCSP Press, 2008) was an invaluable resource in designing this exhibition.
The main text is set in Baskerville, a typeface that adorns the pages of many monographs published by Ryerson Press. The headings are rendered in Craw Clarendon, a slab-serif typeface, released by American Type Founders in 1955. It has a classic, vintage quality, and excellent readability. The typeface appears on the cover of The Collected Works of Billy the Kid: Left Handed Poems (House of Anansi Press, 1970) by Michael Ondaatje.
The marbled paper design on the left-side of the page is from the cover of Lorne Pierce's An Editor's Creed (Ryerson Press, 1960). Pierce was among the most influential book editors and literary critics in twentieth-century Canadian publishing. Between 1922 and 1960, Pierce served as the Literary Editor at Ryerson Press.
Credits
The exhibition is curated by Agatha Barc, Reader Services and Instruction Librarian. The companion web site was designed by Abe Lam, Grigory Matoussov, and Agatha Barc and is powered by Omeka. Digitization: Naomi Sinclair, Mark Fellin, and Adam Paunic. Conservation and installation: Erin Siegel and Agatha Barc.
Acknowledgements
Lisa J. Sherlock, Chief Librarian, Roma Kail, Head, Readers Services, Carmen Socknat, Head, Bibliographic Services and Douglas J. Fox, Systems Librarian.